GOYANG - Korean world three cushion champion Shin Young Lee was eliminated in the qualifiers in her first PBA event after switching from UMB. The successor to Therese Klompenhouwer at UMB announced the switch to the Korean pro league a week after her world title, but was unsuccessful in her first appearance. Lee lost to Bo-mi Kim by 1-0 (17-15) and an average of 0.536.
The Korean was not the only one of the top players to disappear from the Nonghyup Card tournament, played at the Goyang Kintex PBA arena, after just a few rounds. Korean ex-UMB player Jieun Han, Japanese former world champion Orie Hida, two other Japanese players, Higaschiuchi and Hayashi and famous Cambodian Sruong Pheavy were also eliminated.
Multi-winner Ga-young Kim and Japan's Ayako Sakai, Yy-eun Kim, Bo-min Kim, Gap-sung Kim qualified for the top 16 in the event.
The next men's tournament in the PBA starts in two days and lasts until November 15.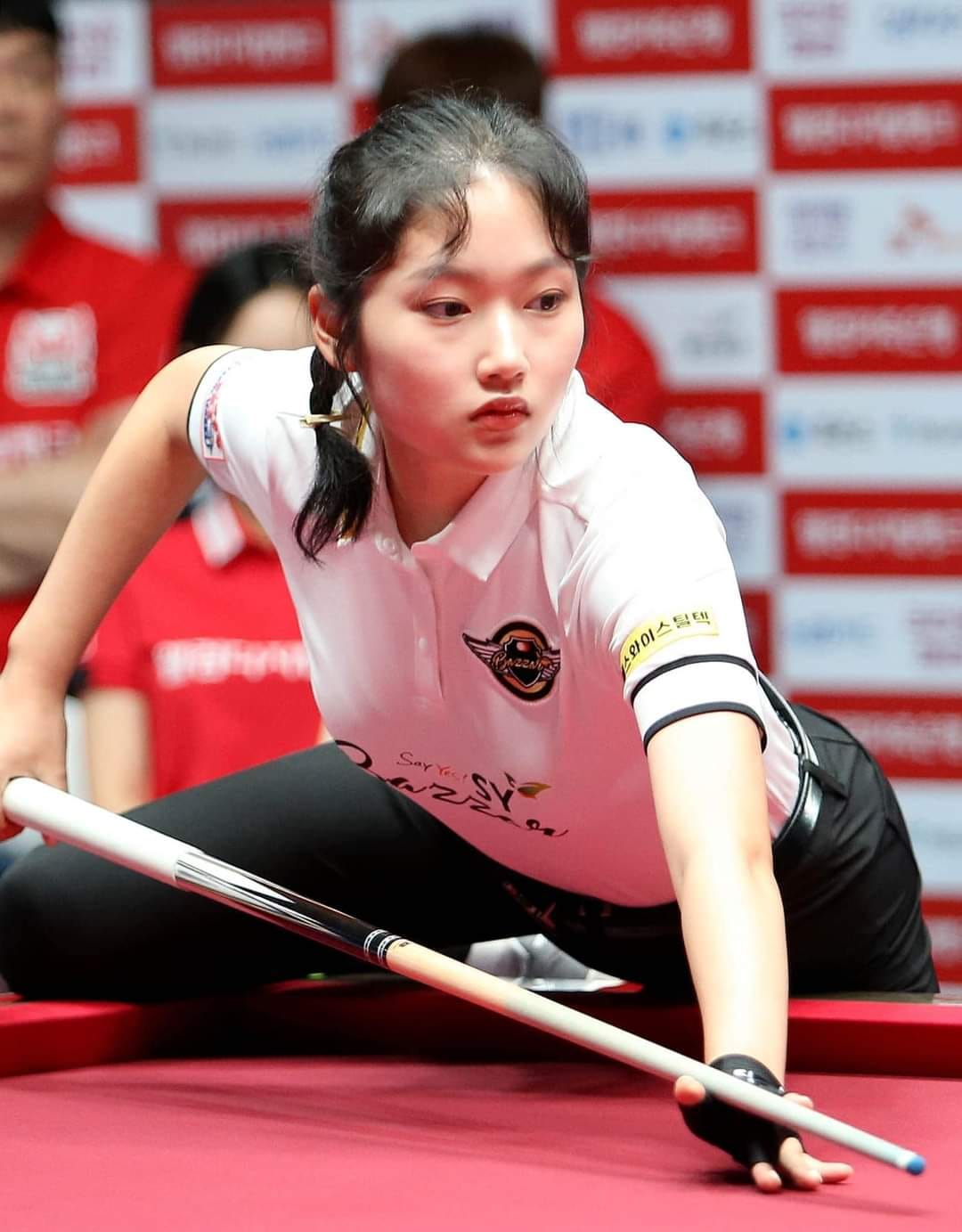 Young Korean Jieun Han