OOSTERHOUT/SLUISKIL – De 6nd day in the Dutch three cushion league not really was the day that the top players of last World Cup were shining in the Dutch league this Saturday afternoon. Nikos Polychronopoulus and Jean Paul de Bruijn played a strong World Cup in Veghel and were both on the podium with winner Dick Jaspers and runner-up Martin Horn. That it is no guarantee of top form was shown this Saturday in the Kozoom league, where the Greek was beaten by Belgian Ronny Brants and Jean Paul de Bruijn in a rather mediocre performance against Anno de Kleine. However, it did not jeopardise the team score. Team Eekhoorn, headed by Polychronopoulos, won 6-2 against Aartsbouw and Dallinga (headed by De Bruijn) triumphed 6-2 over Team Nachtwacht.
The first session of six matches in a double weekend had no major impact on the three leaders. Team Eekhoorn, SIS Schoonmaak and Topbiljart Zundert all lost one game (SIS by Raimond Burgman, Team Eekhoorn by Nikos Polychronopoulos, Topsport Zundert by Francis Forton), but all three teams thus grabbed a 6-2 victory. Therefore, the three frontrunners increase their lead, as three of the four chasers lost two match points and only Cues&Darts just one match point due to a draw against Team Nachtwacht, which took a second point in the basement of the premier league. Just like DKM Tools. Dallinga left those last two places by a win over Burgmans Biljarts.
This day was not immediately the Saturday when players from faraway countries scored high in their matches. Nikos Polychronopoulos, as already reported, could not make it against Ronny Brants, Berkay Karakurt suffered a knock-out by Glenn Hofman and Pierre Soumagne was beaten by Harrie van de Ven. Only Birol Uymaz won with a one point margin against Dave Christiani, because the Dutchman scored not 2, but 1 point in the equalizer. Glenn Hofman (Cues&Darts) played a brilliant match against Berkay Karakurt, led all the way and finished sovereignly with 40-21 in 16, the best match of this day: 2.500 on average. Playing in this form, it is unfortunate that the Dutchman will not travel to the World Cup in Seoul yet. Next year, he does plan to visit all World Cups again.
Eddy Merckx, after his loss on Friday evening against Roland Forthomme in Belgium, ran far away from Jeffrey Jorissen with runs of 10 and 9, but let Bousema's leader come back to 40-35 in 23 in a lesser part. Jean van Erp (against Johan Loncelle 40-28 in 20) and Raymund Swertz (against Frans van Schaik 40-29 in 33) dragged the win for SIS Schoonmaak. Only Gökhan Salman won against Raimond Burgman 40-33 in 28.
Peter Ceulemans, Frans van Kuyk and Jerry Hermans were winners for Team Eekhoorn in the away match against Aartsbouw. Ronny Brants emerged as the hero of the home crowd with a magnificent victory over Nikos Polychronopoulos.
STZ Zundert, the third team at the top of the rankings, won the away match in The Hague against J&F Auto's in a hard fight. Sam van Etten eventually secured the maximum score (6-2) as he went over Joey de Kok in the final sprint. De Kok missed the equalizer at 40-37 in 45. Therese Klompenhouwer was already halfway in the match in seven innings and finally won against Francis Forton 40-20 in 28 innings.
DKM Tools made it 4-4 against Dekker/AP thanks to Birol Uymaz, who just managed to stay ahead of Dave Christiani (40-39 in 26). Barry van Beers played a strong match for Dekker against an almost equally strong Roland Uijtdewillegen: 40-37 in 19. Jack Wijnen won for DKM vs Gerwin Valentijn with 40-20 in 27.
Two other strong winners on this day were Belgians Jef Philipoom and Steven van Acker, who completed the 40 caroms in 20 innings. Steven van Acker was a generous winner over Bart Ceulemans, Jef Philipoom even won against Erwin Kivits by 40-11.
Matches for Sunday:
St. Topbiljart Zundert-Team Eekhoorn
Sergio Jimenez-Nikos Polychronopoulos
Thorsten Frings-Peter Ceulemans
Francis Forton-Frans van Kuyk
Rik van Beers-Kurt Ceulemans
SIS Schoonmaak-Burgmans Biljarts
Jean van Erp-Anno de Kleine
Raimond Burgman-Bart Ceulemans
Raymund Swertz-Marco Janssen
Martien van der Spoel-Johan Roijers
Dekker/AP-Cues&Darts
Dave Christiani-Glenn Hofman
Barry van Beers-Jef Philipoom
Gerwin Valentijn-Pierre Soumagne
Henk Blauwblomme-Huub Wilkowski
Dallinga.com-Aartsbouw Sprundel
Jean Paul de Bruijn-Ronny Brants
Steven van Acker-Dirk Weeremans
Peter De Baker-Tom Persyn
Berry Dallinga-Ad Broeders
DKM Tools-J&F Auto's
Birol Uymaz-Murat Gökmen
Davy van Havere-Kay de Zwart
Roland Uijtdewillegen-Therese Klompenhouwer
Jack Wijnen-Herman van Daalen
Team Nachtwacht-Bousema Lochem
Berkay Karakurt-Jeffrey Jorissen
Erwin Kivits-Johan Loncelle
Harrie van de Ven-Gökan Salman
Frank Martens-Frans van Schaik
All matches live on Kozoom.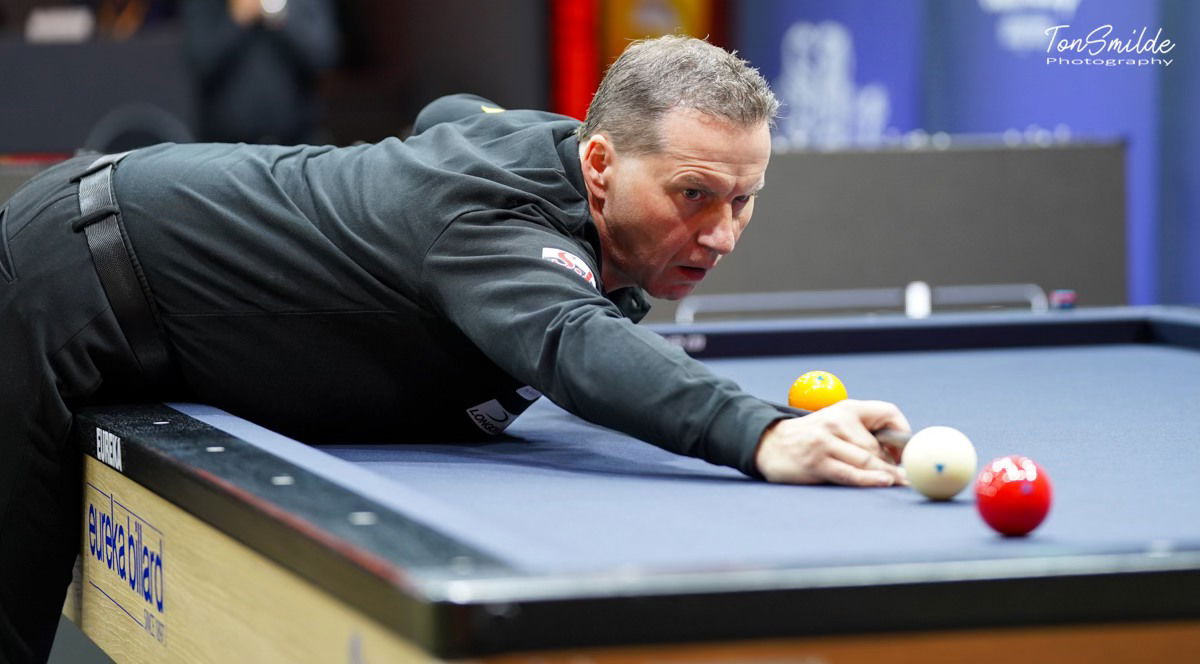 Eddy Merckx, high runs and win over Jeffrey Jorissen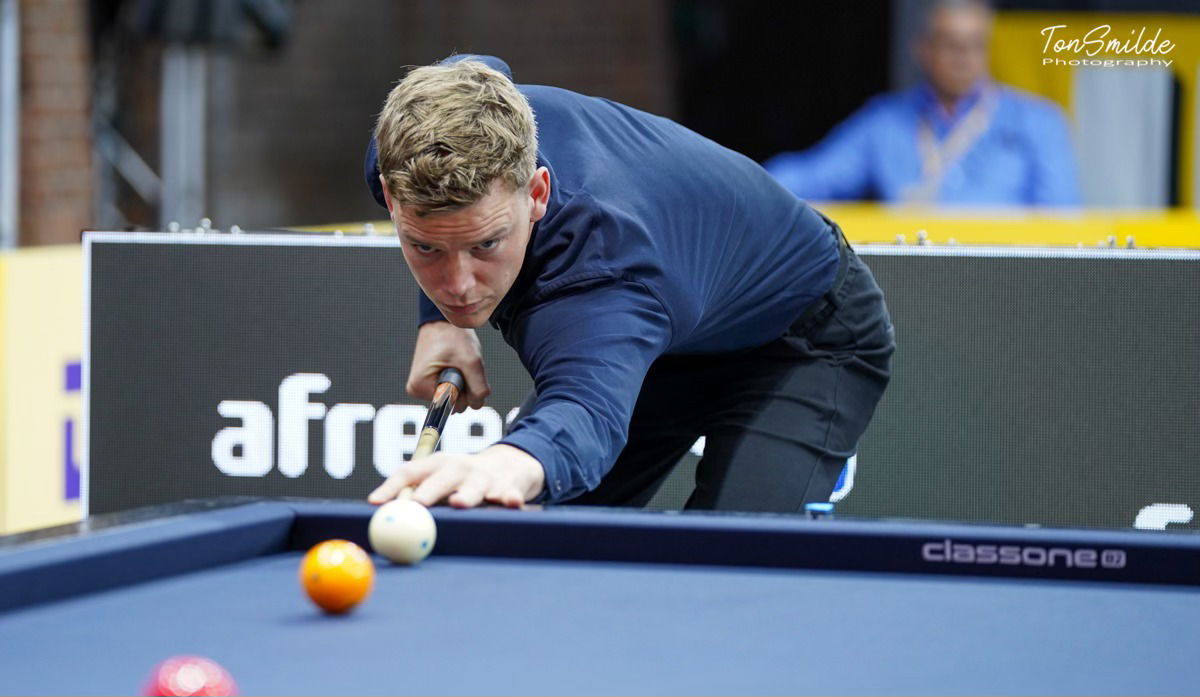 Sam van Etten, win in a better finish against Joey de Kok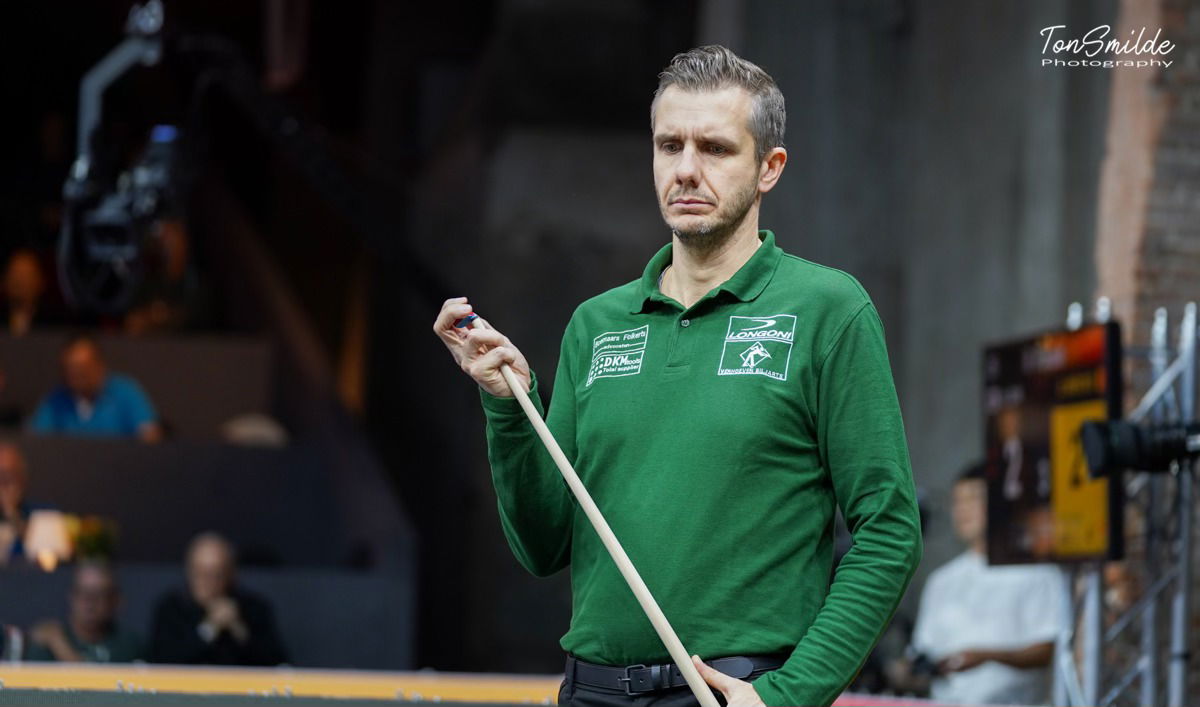 Peter Ceulemans, victory for his team that is still on top