SEOUL - The women's tournament in the PBA once again turned into a Korean party with seven Korean ladies competing among the top eight. The winner was Hye-me Choi, a former judoka in her youth with a powerful stroke. She beat Ye-eun Kim, a two-time winner, in the final 4-2 (averages 0.806/0.667). Japan's Ayako Sakai was the last non-Korean player in the final field of 16, where she lost to Hyun-ji Yong.
Hye-me Choi made it to the final by a 3-1 win over Min-young Kim in the semi-finals. Ye-eun Kim defeated Jin-ah Kim 3-0.
Korean supremacy has been remarkable in the last tournaments. Only the Japanese players remain in the race for long, including in this Nonghyup Card tournament with Orie Hida, Namiko Hayashi among the best 32. Many winners like Sruyong Pheavy, Ga-young Kim, Mi-rae Lee had been eliminated earlier. Korean Shin Young Lee, who became world champion with the UMB this year and then switched to the LPBA, lost to Bo-min Kim 1-0 (17-15) in the first qualifier.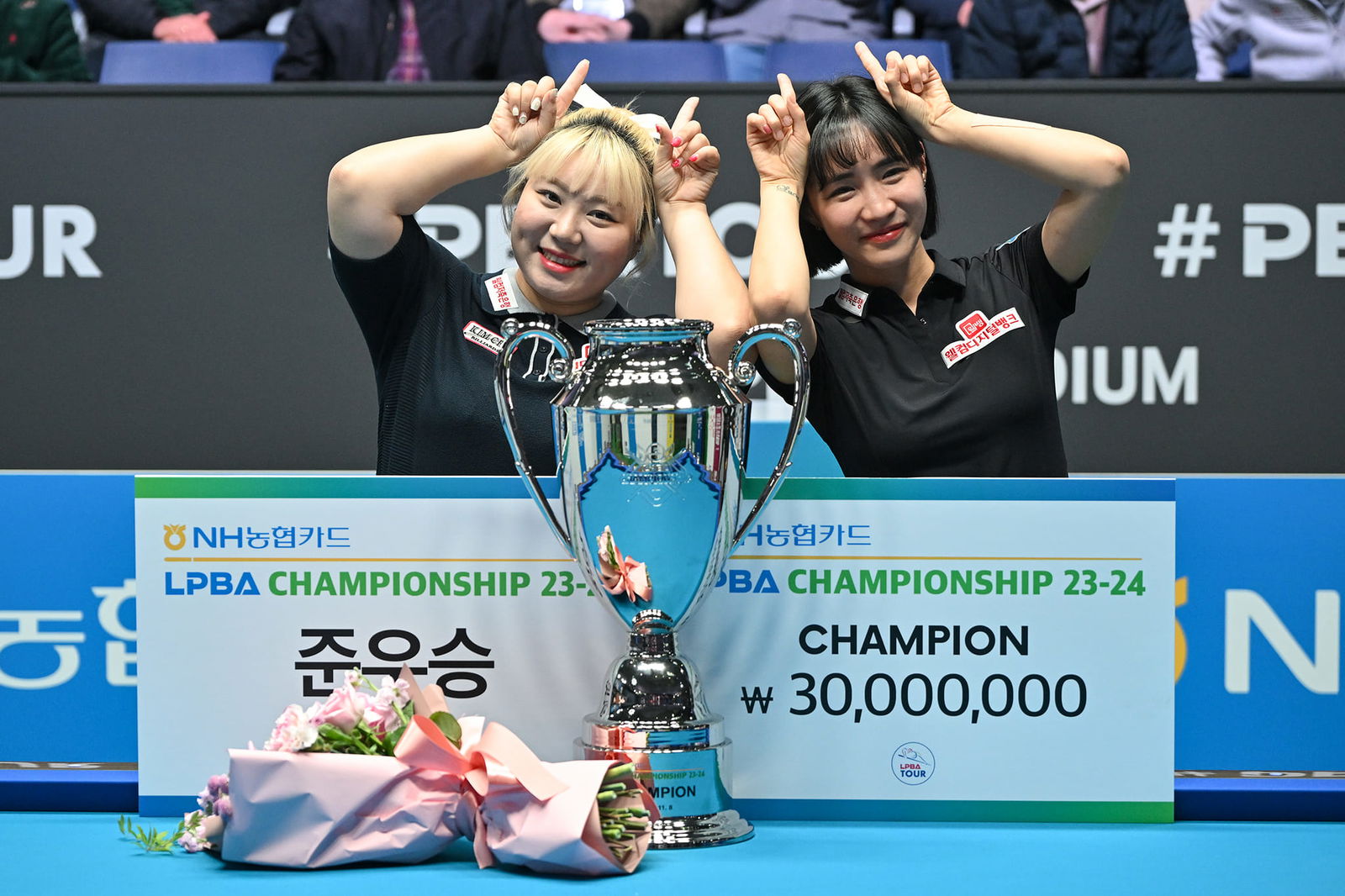 The winner and the number 2 in a funny pictures at the ceremony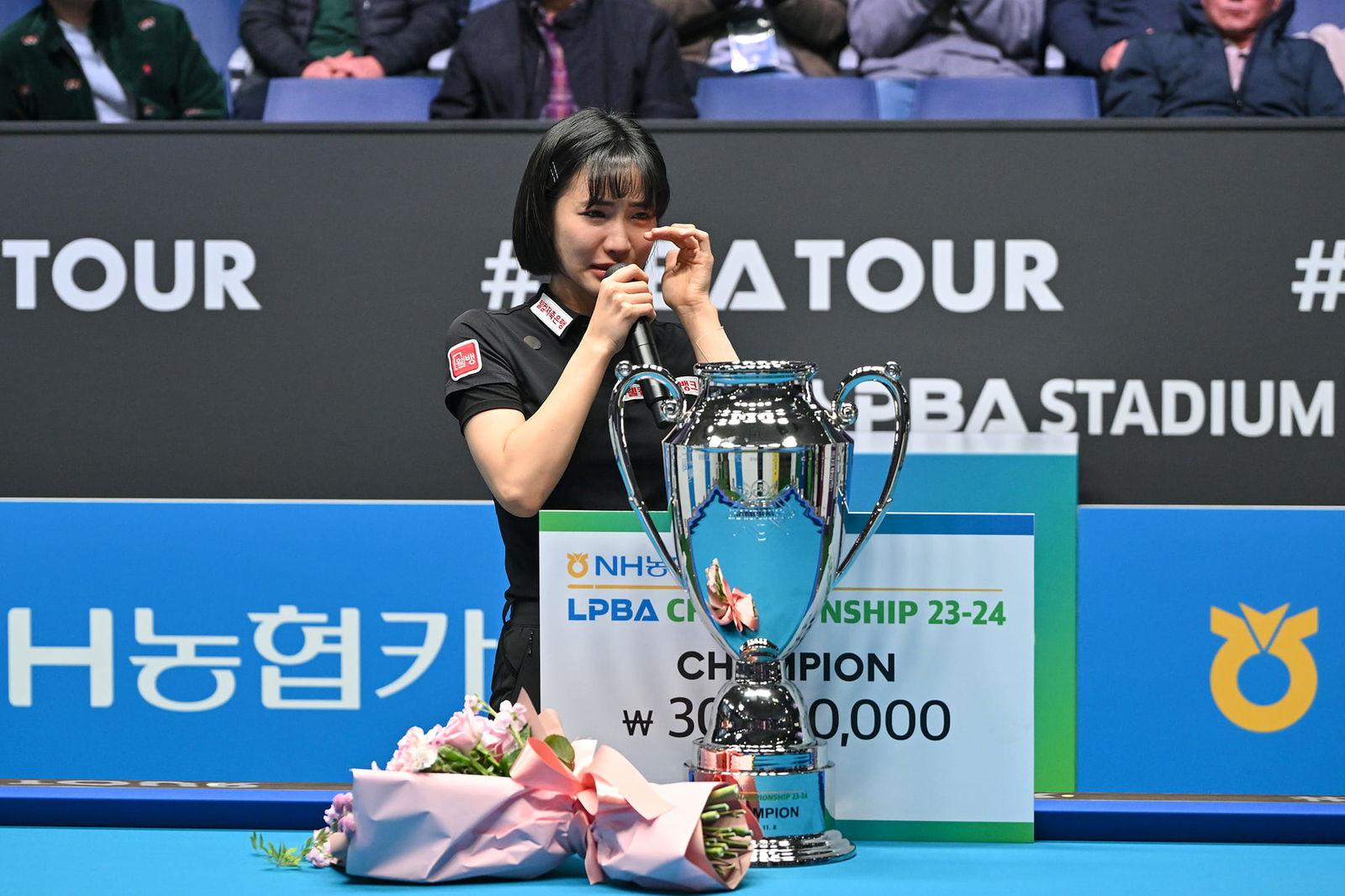 The winner shows tears of happiness during the final interview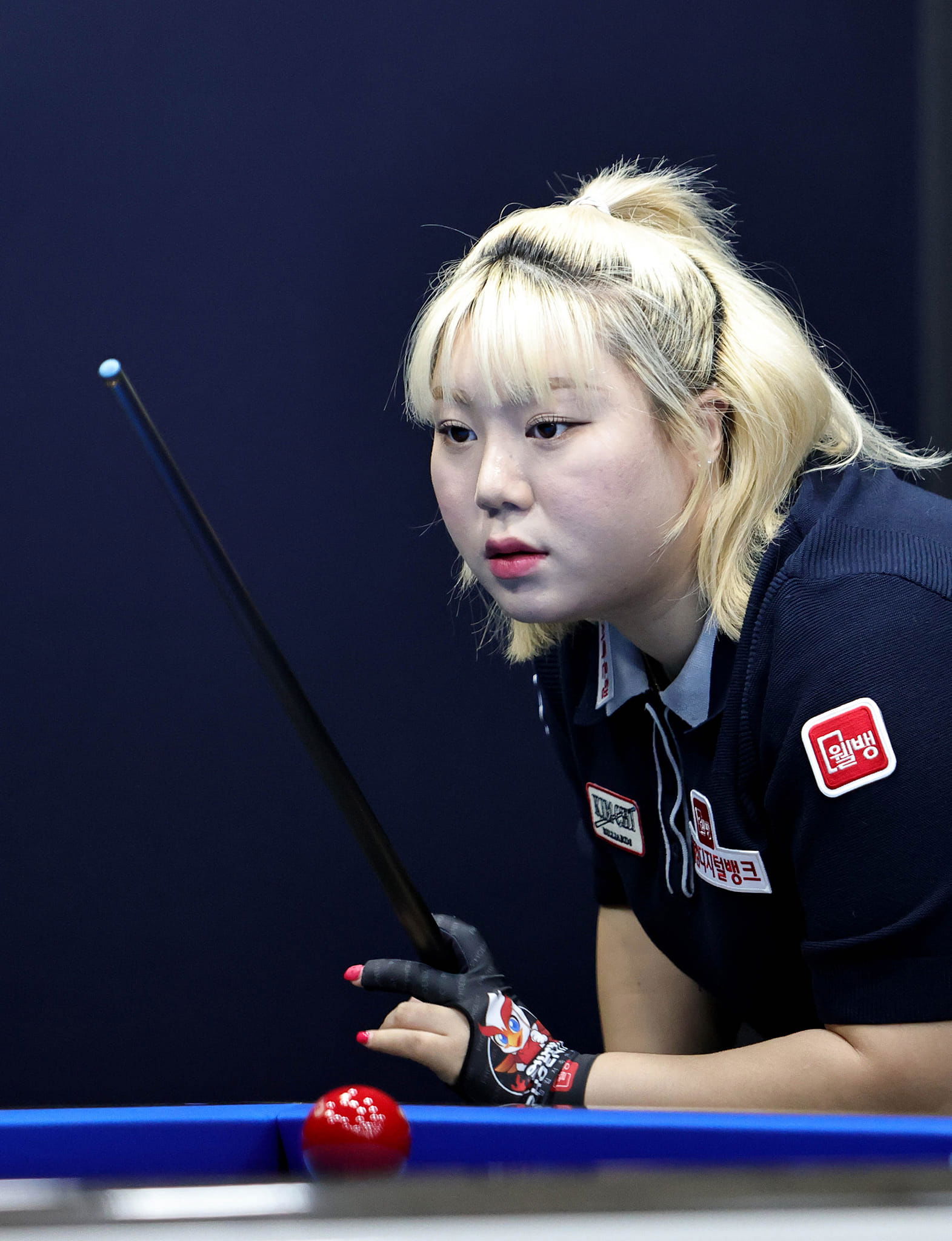 Two times finalist Ye-eun Kim, beaten in the final by Hye-me Choi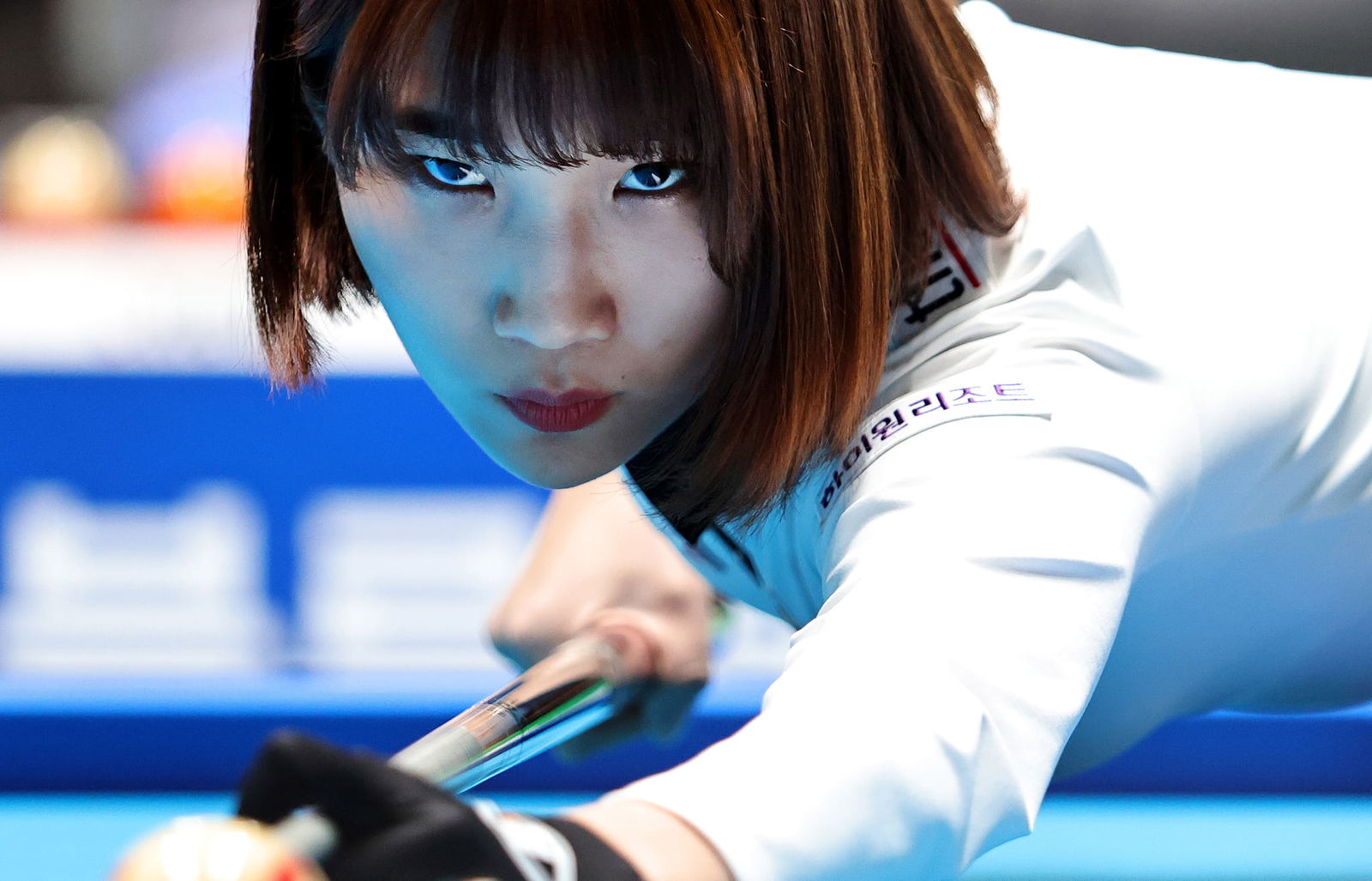 Talented Korean Hyun-ji Yong made it to the quarters
Ga-young Kim remains the leader in the ranking this year.
Ga-young Kim
Min-a Kim
Min-joo Baek
Ayako Sakai
Hye-me Choi
Sruong Pheavy
Se-yeon Kim
Hyun-ji Yong
Ye-eun Kim
Sang-a Kim.